Steven A. Beuligmann, DDS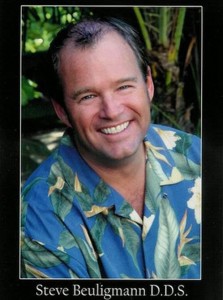 General Dentist – License #034469
Dr. Beuligmann received his Bachelor of Arts degree in Biology/Microbiology at UCSD in La Jolla, California. He then went on to obtain his Doctorate of Dental Surgery (D.D.S.) at Emory University in Atlanta, Georgia. Dr. Steven Beuligmann began practicing in 1986 in La Jolla, California, and moved his practice to Carlsbad, California, in 1993. He is active in the American Dental Association, California Dental Association, and San Diego County Dental Society. Throughout his 20 plus year career Dr. Beuligmann has acquired a solid foundation of continuing education and clinical skills in cosmetic and restorative dentistry.
When not at his practice, Dr. Beuligmann enjoys family outings, going to the beach, snow skiing, and travel.
"We look forward to meeting you and are anxious to begin building a patient-doctor partnership with you that enhances your dental health and personal well-being." Steven Beuligmann, D.D.S. (Dr. B)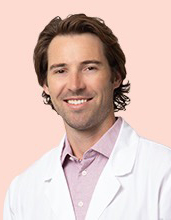 Stephan Barrington, DDS
Dr. Stephan Barrington was raised in Lodi, California. He has been blessed to be married to his best friend, Evagelia, since September 2013. He and his wife have four little ones: Louka, Zoi, Kassiani and Nikolas. Family and faith are extremely important to Dr. Barrington. He places a high value in his Greek Orthodox Christian faith as it plays a large role in his integrity and honesty.
Dr. Barrington completed his undergraduate education in biology at Concordia University, Irvine. He competed in collegiate and higher levels in water polo and baseball. He later was awarded a scholarship from the U.S. Navy and attended Loma Linda University School of Dentistry. There, he maintained dean's list recognition during his full tenure. Dr. Barrington has been recognized for multiple awards in both his undergraduate and predoctoral research.
After his schooling, Dr. Barrington pursued his active-duty commitment to the U.S. Navy. He served aboard Camp Pendleton, earning his Fleet Marine Force Enlisted Warfare Specialist Device, and completed his career at Naval Air Station Lemoore. Through his time in the military, Dr. Barrington received extensive training in multiple dental specialties, participated in various military exercises and attended several courses related to combat casualty care.
Dr. Barrington is a student of his profession, as he values continuing education. Implementing what he continues to learn allows him to provide the most up-to-date treatment that results in ideal and predictable dental success. Dr. Barrington prides himself on holding the highest standards of care and in delivering the best experience to his patients. Dr. Barrington is humbled each day he is given the opportunity to care for others and is so thankful for the trust his patients put in him.
Dr. Barrington is a current member of the American Dental Association® (ADA), the California Dental Association (CDA) and the San Diego County Dental Society (SDCDS).
Outside of the office, you can find Dr. Barrington with his family either playing on the beach, hanging out near a pool, skiing the slopes or doing just about anything outdoors.